Hi,
Just another manic Monday (woh-oh-oh)?
Soundcheck Competition ... Pretty Please Vote for us starting today
We have made it into the
final round of the Soundcheck Competition
.
THANK YOU SO MUCH
to all of you who have faithfully voted us into the final round!
In this final round we need you guys to VOTE DAILY up till Monday 29 March
Click the picture below to vote, and click on 5 stars each day up till Monday 29 March: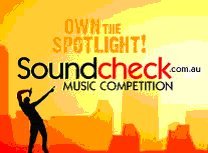 Or if that doesn't work, just click on these links below:
www.soundcheck.com.au/showEntry.do
www.soundcheck.com.au/showEntry.do
The bands or artists with the top 5 songs will be able to perform in the Showcase Concert
in the Eastern States, and be watched by industry executives.
Also they will be in the running to win up to $50,000 in prizes.
So if you'd like to help us become mega rock-stars (heehee) please vote for us daily starting today!
Sellaband - Change of Target
We have
changed our target fundraising amount on Sellaband to $15,000
(instead of $35,000).
Why? We have decided that our next release will be a 6-song quality EP instead of an album. Lady Gaga has released an EP (The Fame Monster), so why not us too? ....Not that we feel the need to start wearing giant shoulder pads and our underwear on the outside ;)
This means we are already 30% of the way on to meeting our target of $15,000.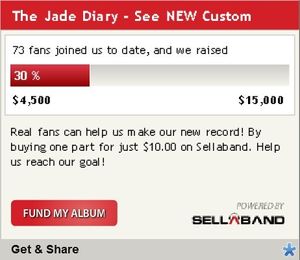 Have a wonderful, fantastic week ... and thank you so much for your votes!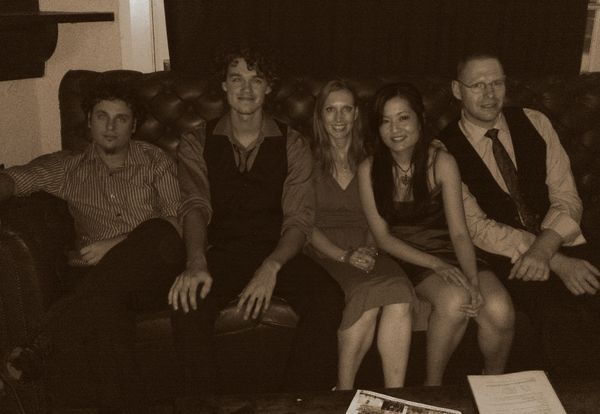 20 March at The Swan Hotel
John, Eddie, Renee, Cheryl and Jarvis