Happy 2015!  
I took this picture below this morning at Bondi Beach, Sydney, as I'm here to work on a new song. Excited to be bringing this song to you and its music video in the new year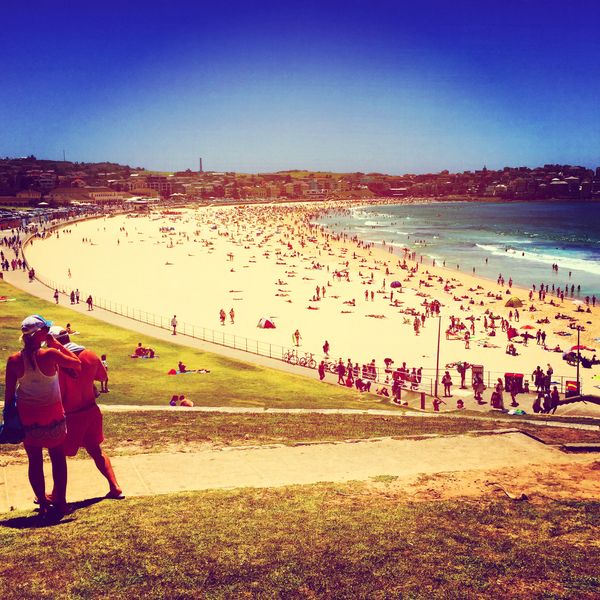 Author Neil Gaiman (oh my goodness I love the Sandman series!) has something amazing to say about the New Year: 
"I hope that in this year to come, you make mistakes.Because if you are making mistakes, then you are making new things, trying new things, learning, living, pushing yourself, changing yourself, changing your world. You're doing things you've never done before, and more importantly, you're Doing Something.So that's my wish for you, and all of us, and my wish for myself. Make New Mistakes. Make glorious, amazing mistakes. Make mistakes nobody's ever made before. Don't freeze, don't stop, don't worry that it isn't good enough, or it isn't perfect, whatever it is: art, or love, or work or family or life.Whatever it is you're scared of doing, Do it.Make your mistakes, next year and forever."- 
Neil Gaiman
I agree Neil. The fear of making mistakes will kill creativity. Great things to come ... new songs to write, music videos to film, people to meet. 
Happy creating, living, risking, enjoying and learning in 2015. 
Let me know your resolutions or plans for this year and if you haven't already, connect up on Facebook, Youtube, Soundcloud, Instagram (click on the cute little icons for these links).  
  x 
Jade