Hi,

Full Band TV Appearance
Had fun filming our
appearance on The Couch as a full band for their 300th anniversary televised on Foxtel
. It was cool to get dressed up and get our make up done for us. The audience showed us lots of love and gave us really great feedback! We'll post up a Youtube of it soonish :)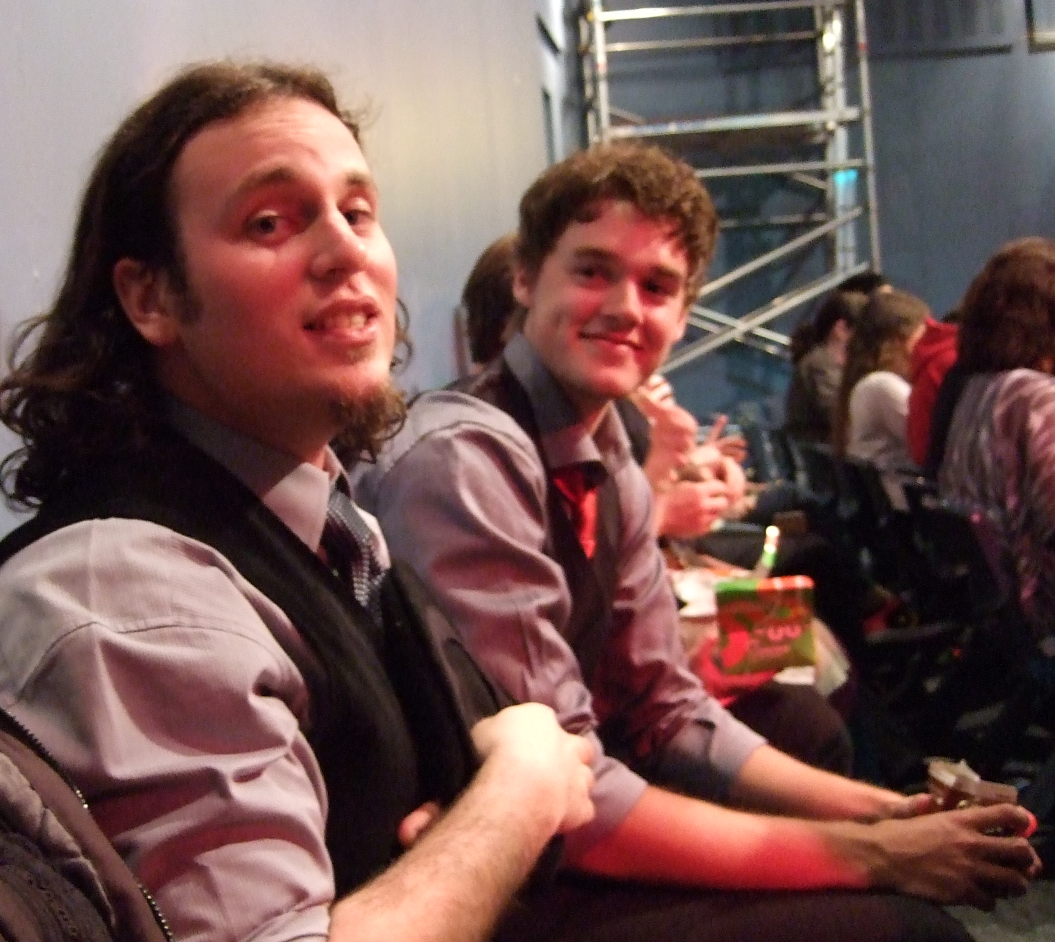 John (drummer) and Eddie (guitarist)
Renee looking hot... getting her make up done.
Check out the MJ impersonator at the back - he was cool!
Sellaband Top 5 on the Weekly Chart!
What is Sellaband?
A reputable website where fans can
directly fund an artist's album
by becoming a 'believer'. Basically the music fan 'becomes the record company'. Even big names like
Public Enemy
are using Sellaband to fund their albums these days. It's a very gratifying process because
fans get lots of great stuff in return
like the CD once it's complete, a portion of the album revenue and other cool incentives. For more information go to
http://www.sellaband.com
Everyone who buys a part will get a CD
of our first album (
think of this as a pre-order of our album
) and
share in 65% of our album sales
. There are other great
incentives
we're offering like a
private concert
or
life-time VIP pass
to our shows.
We were quiet on Sellaband for a long time due to various reasons: the economic crisis (lots of people pulled out), Sellaband had lots of technical issues, band members leaving us, the inflexibility of the whole system (artists could only raise $50,000 and could not set their own targets or change the plan to suit them). And we lost hope of ever succeeding through the Sellaband system. Well, glad to say that
we are back with a vengeance and mean business now! And our hope is very much renewed and we plan to take this thing all the way
.
Our
new custom Sellaband plan is to raise $35,000
to fund a
12-song album
and DVD. For details about our plan please go to
http://www.sellaband.com/jadediary
.
Proud to say that currently we are
no.5 of the top gainers on Sellaband
:
www.sellaband.com/searches
. Of course this is a live chart and will change throughout the week. But right now as I write this we are no. 5!
We would love your support through Sellaband
... it doesn't have to be much money ... every little bit counts! It would make our dream a reality and
you will get to share in our success
:)
Signing off,
Cheryl