Hello!
Manhattans Original Music Explosion

This
Thursday
15 July!

Manhattans Bar
, 243 Albany Hwy, Victoria Park WA
Playing Times:
The Jade Diary: 8:15-8:50pm
Rachel & Henry Climb a Hill: 9:10-9:45pm
The Blue Finish: 10:05-10:40pm
The Midnight Collective: 11-11:35pm
Hope you can join us! We're performing as an acoustic trio.




Supporting Village Kid - EP Launch @ The Paramount 28 July


We will be supporting
Village Kid
a really amazing funk-pop band that have a horn section and full ensemble. Truly fine musicians and an amazing singer, Aaron Malone. I am in awe of them, and we feel very privileged to be supporting them on
28 July
at
The Paramount
in Northbridge. We perform at 8.30pm.
Currently selling tickets for $15.

$15 includes:

Entry
Drink
'Colourful Girl' - Village Kid EP
Bargain! ;)
Please be quick and email me at
cheryl.lim@iinet.net.au
to reserve your tickets now!
It's going to be a massive show...




Pictures of our 19 June Single Launch @ The Civic Hotel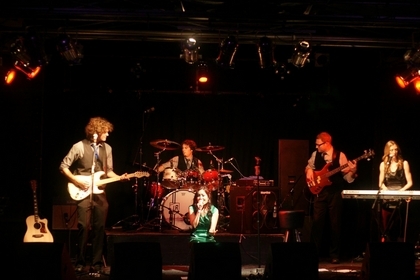 I know lots of you are overseas so couldn't make it to our single launch on 19 June ... so as a little compensation, you can go to
www.fasterlouder.com.au/gallery/17317/1/The-Jade-Diary.htm
to have a look at some pictures taken at the launch.
CDs
Very soon we will be raising the price of our CDs on the website, so if you'd like to get them at a discount, don't hesitate! You snooze... you lose! ;p Go to
Store
if you'd like to purchase some CDs!
We always love hearing from you, so feel free to email us about anything... :o)
Cheryl